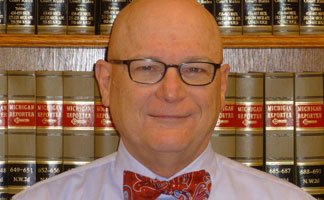 Family comes first for Tim and his wife Pat who are the parents of three biological adult children and three adopted adult children. In addition, they have 10 wonderful grandchildren. They were licensed foster care parents and have been host parents for three boys from the Dominican Republic.
Along with practicing law, Tim teaches business law at Cornerstone University as an adjunct professor. He is a member of the Gideons, is active in his church (Grand Rapids International Fellowship), and in prison ministry at the state prison in Muskegon. He is the president and founder of the non-profit organization, Friend to Friend, which seeks to build friendships and relationships between Ugandans and Americans, and raises support for Jethro Primary School in Kawanda, Uganda and for 11 churches in villages in Uganda.
Tim has been a practicing attorney since 1978, concentrating in the areas of family law, estate planning and employment law.
Grand Rapids Junior College- Associates Arts – 1973
University of Michigan– Bachelor of Arts – 1975
University of Michigan Law School– Juris Doctor – 1977
PROFESSIONAL AFFILIATIONS
Grand Rapids Bar Association